Published: 3 Jun at 5 PM Tags: Euro, Dollar, Pound Sterling, America, UK, Eurozone, Australian Dollar, New Zealand Dollar, Canadian Dollar, Australia, New Zealand, USA, Canada, China, Germany, Japan, South Africa,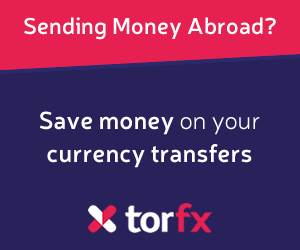 Pound Sterling
GBP/USD – Trading in the Region of 1.6737
Both the GBP/USD and GBP/EUR exchange rates fluctuated on Tuesday as investors processed a mixed bag of reports. While the UK's construction PMI came in slightly softer than estimated, UK house prices were shown to have surged to a new record high – surpassing even the strongest levels recorded before the global economic recession hit in 2007. The 0.7 per cent month-on-month increase in local house prices took values to an average of £186,512 and prompted this response from the European Commission; 'Although the supply of new properties has risen, it remains low and has fallen short of demand by a considerable margin.' The Pound edged lower against the US Dollar after US factory orders increased by more-than-expected and lost ground against the Euro as investors bet that ECB policy alterations would have little additional impact on the common currency.
US Dollar
USD/GBP – Trading in the Region of 0.5976
An upbeat US factory orders report helped the US Dollar advance on rivals like the Pound and US Dollar. Factory orders jumped by 0.7 per cent on the month rather than the 0.5 per cent expected. Additional 'Greenback' strength was derived from a report showing an improvement in US economic optimism. The IBD/TIPP confidence gauge rose from 45.8 to 47.7 in June. Tomorrow's ADP employment change data could inspire further Dollar gains if it shows that the US economy added 208,000 positions in May, as forecast.
Euro
EUR/USD – Trading in the Region of 1.3635
Early into European trading the Euro weakened against several of its peers in response to a less-than-impressive inflation report for the 18-nation currency bloc. After yesterday's German consumer price index printed below expectations, economists bet that today's Eurozone report would also disappoint and they were correct in their assumption. However, Euro losses were limited as separate data showed that the Eurozone's unemployment rate unexpectedly declined to 11.7 per cent in April.
Australian Dollar
AUD/USD – Trading in the Region of 0.9250
Although Australian retail sales failed to climb by as much as anticipated, the Australian Dollar posted widespread gains after the Reserve Bank of
Australia
delivered its interest rate decision. As expected, interest rates were left unaltered, but the central bank delivered a fairly optimistic assessment of Australia's economic performance. The 'Aussie' even held gains after
China
's final HSBC manufacturing PMI was negatively revised from 49.7 to 49.4.
New Zealand
Dollar
NZD/USD – Trading in the Region of 0.8426
While the New Zealand Dollar tracked its Australian counterpart higher following the RBA rate decision, the 'Kiwi' was trading in a fairly narrow range against its rivals. Bets that the Reserve Bank of New Zealand might reassess its policy of increasing interest rates as a result of patchy local data are keeping the domestic Dollar under pressure.
Canadian Dollar
CAD/USD – Trading in the Region of 0.9160
The 'Loonie' extended declines against the Pound and US Dollar on Monday after
Canada
's manufacturing PMI dipped from 52.9 to 52.2 in May. Although this result was still above the 50 mark separating growth from contraction, it came as a bit of a blow ahead of this week's Bank of Canada rate decision.
Japanese Yen
USD/JPY – Trading in the Region of 102.4500
The Yen softened against its US counterpart ahead of tomorrow's US employment data. Positive Chinese services PMI also reduced demand for the safe-haven asset. Japanese data showed a 0.9 per cent increase in labour cash earnings, year-on-year. An annual 0.4 per cent gain had been projected.
South African Rand
USD/ZAR – Trading in the Region of 10.7195
A lacklustre South African manufacturing report left the Rand languishing against its currency counterparts on Tuesday. The emerging market currency is still reeling from last week's poor domestic growth data.
As of Tuesday, 3rd June 2014, the Pound Sterling currency rates mentioned within this news item were as follows:
GBP EUR exchange rate was 1.2288, GBP USD exchange rate was 1.6746, GBP AUD exchange rate was 1.8075, GBP NZD exchange rate was 1.9847, GBP CAD exchange rate was 1.827, GBP CNY exchange rate was 10.4736, GBP JPY exchange rate was 171.6749, and GBP ZAR exchange rate was 18.0247.