Published: 3 May at 4 PM Tags: Euro, Dollar, Pound Sterling, America, UK, Eurozone, Australian Dollar, New Zealand Dollar, Canadian Dollar, Australia, New Zealand, USA, Canada, France, Italy,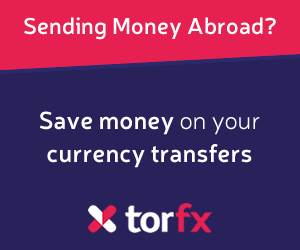 Pound Sterling (GBP)
The Pound initially held its ground against many major peers during Tuesday's session, but investors eventually began to react to poor Manufacturing PMI data released in the morning as reports circulated that the figure had contracted on 'Brexit' worries.
The key indicator of Britain's Manufacturing sector came in at a contraction of 49.2, despite being estimated to improve from a disappointing 50.7 to 51.2. While Manufacturing is one of the UK's smaller sectors, investors became concerned when analysts and reports suggested 'Brexit' fears were harming manufacturing industries.
Not long since Tata Steel chose to sell its UK plants citing the EU referendum's uncertainty as one of its core reasons, 'Brexit' rows appear to be taking their toll on Britain's businesses. Investors currently hope that Thursday's Services PMI reports will make up for poor Manufacturing.
US Dollar (USD)
The US Dollar reeled against most of its rivals throughout Tuesday as it continued to be hit by poor data and decreasing Federal Reserve hike bets.
Monday's session saw the release of highly anticipated ISM Manufacturing data, which scored a disappointing 50.8 and let down already low forecasts of 51.4.
The 'Greenback' was weakened further by statements from San Francisco Fed President John Williams on the US economy's current level of systematic risk. He claimed that while the US economy was likely ready for higher interest rates, this could influence the downside risk of a considerable drop in assets.
Euro (EUR)
GBP/EUR slipped to a near two-week-low during Tuesday's session as investors saw the relatively safe Euro as a preferable alternative to the currently disliked US Dollar.
The Euro's strength increased across the board despite ongoing statements from the European Central Bank (ECB) that low or negative rates are necessary. Updated forecasts from the European Commission also indicated that some major European economies such as
France
,
Spain
and
Italy
would likely miss their budget targets throughout 2016 and 2017.
Despite this the Euro continued its rallies due to improved Eurozone sentiment from last Friday's GDP releases – that indicated Eurozone growth had finally returned to pre-crisis levels.
Australian Dollar (AUD)
The 'Aussie' Dollar suffered big losses against most of its major rivals on Tuesday after initially attempting a rally.
The Reserve Bank of
Australia
(RBA) surprised investors with a sudden interest rate cut from 2.00% to the record low 1.75%, citing Australian housing, low inflation outlooks and an overvalued Australian Dollar as reasons for the decision.
Despite the unexpected drop, investors didn't react as bearishly as they did to last week's disappointing CPI figures. Some economics even analysed that the RBA's cuts were due and are likely to be followed by another cut before the end of 2016.
New Zealand Dollar (NZD)
Decreasing risk sentiment hurt the New Zealand Dollar on Tuesday, with investors selling the 'Kiwi' ahead of its key releases and reacting with apathy to the latest Global Dairy Trade report.
The latest auction for New Zealand's most lucrative commodity ended with a price dip of 1.4%. While the drop was not as bad as most recent drops had been, it let down expectations that dairy prices would continue to rise and left investors unexcited in NZD as they currently expected Q1's key unemployment rate to worsen from 5.3% to 5.5%.
Canadian Dollar (CAD)
The Pound to Canadian Dollar exchange rate looked to sustain a gradual gain during Tuesday's session as increasing risk-off movement in foreign exchange markets dampened sentiment towards the risky 'Loonie'.
Monday's Canadian Manufacturing PMI release improved from 51.5 to 52.2. However, while the CAD fell more slowly than some of its commodity bloc peers, its losses were solidified when investors discovered that oil prices had fallen definitively due to an increase in production in the Middle East.
With oil supply once again outstripping demand, appetite for the oil-correlated Canadian Dollar slipped and the Pound was allowed to advance.
As of Tuesday, 3rd May 2016, the Pound Sterling currency rates mentioned within this news item were as follows:
GBP EUR exchange rate was 1.2647, GBP USD exchange rate was 1.4544, GBP AUD exchange rate was 1.9398, GBP NZD exchange rate was 2.097, and GBP CAD exchange rate was 1.8484.