Published: 3 Mar at 10 AM Tags: Euro, Dollar, Pound Sterling, America, UK, Eurozone, Australian Dollar, New Zealand Dollar, Canadian Dollar, Australia, New Zealand, USA, Canada,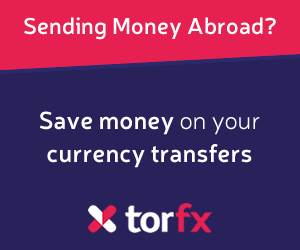 Pound Sterling
Weak data dominated the UK's latest releases on the 2nd. Following the 34-month low manufacturing PMI data released on Tuesday, weak construction data surprised investors with a lower-than-expected reading of 54.2, with the gauge having fallen from 55.5.
Despite this, the Sterling held on to positive trends throughout Wednesday. However, the currency pared gains on Thursday morning in anticipation of the UK's latest service sector report following the PMI downtrend, and the possibility of a negative composite release.
US Dollar
Despite weak data from the UK, the US Dollar was not able to hold firm in the GBP/USD pairing as GBP continued to rise against it.
USD struggled against Sterling's uptrend regardless of strong US data releases on Wednesday afternoon. ADP Employment Change was up by a considerable 214k after forecasts expected a much lower 185k.
It's possible that the Pound could hold on to some of these gains against the 'Buck', but further negative UK releases on Thursday could quickly turn things around.
Euro
The GBP/EUR pairing enjoyed a three-week-high as the Pound continued to rise against the Euro. This is thought to be, in part, the result of negative comments from European Central Bank officials as the Euro could not gain despite weak UK data.
Benoit Coeuré (an ECB policymaker) spoke in Frankfurt yesterday after this week's disappointing CPI releases for the Eurozone. He urged the bank to drive inflation higher by stimulating economic growth. He went on to claim that the whole economic system may suffer if that stimulus is not provided. Many analysts consider this to be evidence that ECB policies will be loosened in late-March, causing weak Euro movements in anticipation.
Australian Dollar
Solid Australian growth figures caused the GBP/AUD pairing to feel pressure and drop as investors began to flock to the Australian Dollar.
Strong data releases throughout Wednesday and Thursday morning continued to be positive for the 'Aussie' and keep the South Pacific currency trending higher against its British peer.
New Zealand
Dollar
The Pound enjoyed a weekly high point in the GBP/NZD pairing yesterday after a long period of weakness against the 'Kiwi'. However, it is unclear if the Pound will be able to hold this position in coming days if the UK's highly anticipated service sector reports come in as weak as other sector data has been.
Canadian Dollar
The Pound to Canadian Dollar exchange rate rose by over a cent on Wednesday as investors were eager to act on improved economic sentiment throughout
Canada
. Stronger-than-forecast GDP numbers were released and rate cut forecasts were made even slimmer – however Sterling was still able to gain ground over CAD after the Bank of England's Ben Broadbent spoke in London about Digital Currencies.
As of Thursday, 3rd March 2016, the Pound Sterling currency rates mentioned within this news item were as follows:
GBP EUR exchange rate was 1.2947, GBP USD exchange rate was 1.4172, GBP AUD exchange rate was 1.9266, GBP NZD exchange rate was 2.1079, and GBP CAD exchange rate was 1.9003.