Published: 3 Jan at 5 PM Tags: Euro, Dollar, Pound Sterling, America, UK, Eurozone, Australian Dollar, New Zealand Dollar, Canadian Dollar, Australia, New Zealand, USA, Canada, China, France, Germany, Greece, Italy, Mexico,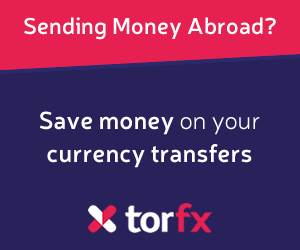 Pound Sterling (GBP)
The Pound has been a mixed option during trading today, as while significant gains were recorded earlier on the back of manufacturing news, recurrent Brexit concerns have once again limited interest in the UK currency.
The prior manufacturing-related data concerned December's PMI, which beat predictions of stagnation by bouncing from 53.6 to 56.1.
Although this was a strong positive result, detraction by pessimistic forecasts ultimately limited how supportive the news was.
Among these were rekindled fears about how the Supreme Court decision on the Article 50 appeal could turn out, as well as the news that UK Ambassador to the EU, Sir Ivan Rogers, had unexpectedly resigned.
Tomorrow will bring the UK's construction PMI for December, which is expected to rise from 52.8 to 53.2, while Thursday also has an optimistically-predicted services PMI due.
Euro (EUR)
Despite a pair of positive Eurozone announcements today, the Euro has fallen across the board.
This heavy devaluation of the EUR comes against a double dose of German positivity; December saw the number of unemployed fall by a higher-than-expected amount, while the later German inflation rate results bounced during the same month from 0.8% to 1.7%.
Against this apparent support, it seems that Euro interest is being hampered by incoming Eurozone and EU issues, such as debt crises in
Italy
and
Greece
, as well as elections which may favour the far-right in
France
and
Germany
.
US Dollar (USD)
The US Dollar has managed to remain in high demand against most of its currency rivals today, only falling against the stronger Australian Dollar and Canadian Dollar.
The day's US data has proven positive, with the afternoon's ISM and finalised Markit manufacturing PMIs both rising in December.
Less supportively, President-Elect Trump has retained his pre-Christmas impulsiveness and criticised General Motors for importing and operating in
Mexico
; possibly in response, fellow carmakers Ford have cancelled plans to build a factory in Mexico and instead announced a new manufacturing plant in Michigan.
This bodes poorly for the future of US business operations, given that Trump has repeatedly criticised US companies for supposed faults, occasionally causing massive stock market collapses for the 'named and shamed'.
Looking ahead, further US Dollar movement is expected over Wednesday evening, when the Fed releases its December interest rate meeting minutes.
Australian Dollar (AUD)
For the Australian Dollar, the early days of 2017 have proven highly positive, with a rally for the AUD coming after some forecast-beating manufacturing stats were announced.
The AiG manufacturing index for December had been expected to fall from 54.2 to 53, but instead surprised investors by rising to 55.4.
Although fears have been voiced about
Australia
losing its AAA credit rating, the long-term outlooks nonetheless remain positive on hopes of continued iron ore imports by
China
.
The next direct AU data to arrive this week will come on Wednesday night, when the AiG services index is due. Covering December, this is presently expected to fall from 51.1 to 50.2.
New Zealand
Dollar (NZD)
The New Zealand Dollar has slumped across the board during trading today, owing to the Global Dairy Trade price index crashing from a previous -0.5% to -3.9%.
The news is one of a limited few at the start of 2017; the next NZ data will consist of Sunday's late food inflation result for December, which is predicted to show a marginal annual slowdown.
Canadian Dollar (CAD)
Interest in the Canadian Dollar has been high in most areas today, although against the Australian Dollar and the US Dollar, the CAD has fallen short.
The first Canadian data of the year has seen the RBC manufacturing PMI rise from 51.5 to 51.8 in December, while in commodities news, oil prices have risen and gold prices have dipped in 2017.
The next notable Canadian news is due on Friday, covering November's trade balance and the unemployment figures for December.
A trade deficit expansion has been forecast on the year, while the rate of unemployment is predicted to remain unchanged at 6.8%.
As of Tuesday, 3rd January 2017, the Pound Sterling currency rates mentioned within this news item were as follows:
GBP EUR exchange rate was 1.1753, GBP USD exchange rate was 1.2244, GBP AUD exchange rate was 1.6936, GBP NZD exchange rate was 1.7693, GBP CAD exchange rate was 1.6433, GBP CNY exchange rate was 8.5228, and GBP MXN exchange rate was 25.8646.