Published: 2 Dec at 10 AM Tags: Euro, Dollar, Pound Sterling, America, UK, Eurozone, Australian Dollar, New Zealand Dollar, Canadian Dollar, Australia, New Zealand, USA, Canada, China, France, Germany, Italy, Japan, South Africa,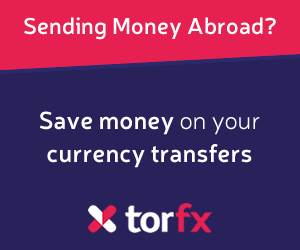 Pound Sterling
GBP/USD– Trading in the Region of 1.6410
The Pound was flying high as a report revealed a nationwide increase in UK house prices and enjoyed a further surge against the US Dollar as a measure of British manufacturing exceeded estimates for an increase to 56.1 by coming in at 58.4, another strong result for the UK economy.
US Dollar
USD/EUR – Trading in the Region of 0.7350
Overnight the US Dollar gained on the Yen but remained trapped in a bearish relationship with peers like Sterling and the Euro. Further 'Buck' losses could be sustained if today's US ISM manufacturing gauge shows the decline expected.
Euro
EUR/USD – Trading in the Region of 1.3587
With manufacturing PMI reports for
France
,
Italy
,
Germany
and the Eurozone as a whole all beating initial estimates the Euro rallied as local trade progressed. However, with UK manufacturing PMI also topping forecasts gains against the Pound were limited.
Australian Dollar
AUD/USD – Trading in the Region of 0.9152
Ahead of the Reserve Bank of
Australia
's rate decision the 'Aussie' edged away from a recent three-month low against the US Dollar. The commodity-driven currency strengthened against its major counterparts but slipped against a supported Euro during the European session.
New Zealand
Dollar
NZD/USD – Trading in the Region of 0.8193
Unexpectedly encouraging manufacturing data for
China
lent the 'Kiwi' a boost during Australasian trading while a domestic export price report saw the New Zealand Dollar post a notable advance on its Australian counterpart.
Canadian Dollar
CAD/USD – Trading in the Region of 0.9406
With the Bank of
Canada
scheduled to deliver its rate decision on Wednesday the 'Loonie' was struggling against peers like the US Dollar. Although last week's domestic growth data was better-than-forecast, economists are still expecting the central bank to hint at holding interests rates lower for longer.
Japanese Yen
USD/JPY – Trading in the Region of 102.6400
The safe-haven Yen lost its appeal during the Australasian session as encouraging manufacturing PMI for China pushed investors towards higher-risk assets. The Yen was also knocked by a disappointing capital spending report for Japan.
South African Rand
USD/ZAR – Trading in the Region of 10.1450
With influential South African current account data scheduled for release on Tuesday the Rand was slightly stronger against its main rivals during local trade on Monday. The Rand was supported by Chinese manufacturing data overnight but economists are warning of potential volatility tomorrow.
As of Monday, 2nd December 2013, the Pound Sterling currency rates mentioned within this news item were as follows:
GBP EUR exchange rate was 1.208, GBP USD exchange rate was 1.6359, GBP AUD exchange rate was 1.7947, GBP NZD exchange rate was 1.9969, GBP CAD exchange rate was 1.7412, GBP CNY exchange rate was 9.9672, GBP JPY exchange rate was 168.3846, and GBP ZAR exchange rate was 16.8093.