Published: 2 Nov at 1 PM Tags: Euro, Dollar, Pound Sterling, America, UK, Eurozone, Australian Dollar, New Zealand Dollar, Canadian Dollar, Australia, New Zealand, USA, Canada, Germany, Greece, Italy,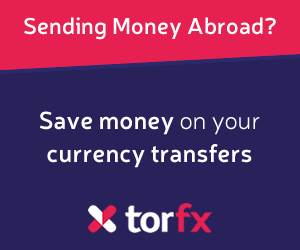 Pound Sterling (GBP)
On the eve of what may be a momentous Bank of England (BoE) interest rate decision, the Pound has found itself in high demand against most peers.
This comes despite a number of concerning forecasts made by the National Institute of Economic and Social Research (NIESR), which has estimated a drop in the UK's GDP growth rate to 1.4% in 2017, along with an alarming jump in inflation by around 4%.
The day's good news has come from an unexpected source, with the construction PMI for October rising from 52.3 to 52.6, instead of dropping to 52 as predicted.
In addition to the high-impact UK services PMI coming out tomorrow, the Pound is also set to be shifted by the BoE interest rate decision and quantitative easing adjustments.
As it stands, no change is forecast for either field, but it is worth remembering that neither outcome is set in stone.
Euro (EUR)
Demand for the Euro has been clearly mixed today, despite the latest Eurozone data releases being positive in most cases.
Among these announcements have been the German unemployment rate dropping from 6.1% to 6%, as well as the finalised EZ manufacturing figure for October rising above estimates.
Less helpfully, Italian manufacturing fell on the month, while wider concerns have been voiced about a possible Italian debt crisis on par with
Greece
.
Tomorrow morning will bring further September Eurozone unemployment rate data. As it stands, the Euro may rally if a drop from 10.1% to 10% in the Eurozone jobless rate is recorded.
US Dollar (USD)
Widespread losses have been the staple for US Dollar movement today, with USD being harmed considerably by the latest US polling data.
While this time last week had made a Clinton victory in the election seem almost certain, the latest soundings taken after the weekend's FBI email incident have dashed thoughts of Democrat complacency.
In the wake of the EU Referendum, polling data should be taken with a pinch of salt, but the latest figures have nonetheless sparked concern by showing both candidates in a tight race to the Oval Office.
The Fed is expected to leave US interest rates on hold this evening, so the next source of movement for the USD is likely to be the afternoon's earlier ADP employment change for October. A positive change is predicted, up to 169k persons.
Australian Dollar (AUD)
Having been in high demand over Monday and Tuesday, the Australian Dollar has finally lost its grip on earlier gains this week, declining against almost all of its regular peers.
Although the iron ore rally has continued this week, the AUD has instead been brought low by a significant decline in building permits in September.
The previously negative figure had been forecast to move closer to a positive range, but instead ended up sliding to -8.7%.
Incoming Australian data will be made up of Thursday's early trade balance figure for September, which is expected to show a disheartening deficit expansion from -2.01bn to -2.2bn.
New Zealand
Dollar (NZD)
Following on from Tuesday's afternoon's supportive NZ ecostats, the New Zealand Dollar has rallied across the board today, though this could be the calm before the storm given incoming data predictions.
The previous news saw a healthy rise in the Global Dairy Trade price index from1.4% to 11.4%, while the Q3 unemployment rate also dropped from 5% to 4.9% instead of rising as forecast.
These gains may be gradually eroded in the near-term, given that the next NZ data isn't due until November 9th. The news in question will be the Reserve Bank of New Zealand (RBNZ) interest rate decision, which is expected to show a rate cut from 2% to 1.75%.
Canadian Dollar (CAD)
Except against the weakened US Dollar, the Canadian Dollar has been in a bad way today, slipping against the rest of its regular peers on the back of another crude oil price slump to below $46.00 per barrel.
Other Canadian news has included a converse upwards spike in gold prices (to $1296.4 per 100 ounces), as well as a speech hinting at extended CA interest rate freezes from Bank of
Canada
(BOC) Governor Stephen Poloz.
This afternoon will bring another speech from a BOC official, this time coming from Senior Deputy Governor Carolyn Wilkins.
As of Wednesday, 2nd November 2016, the Pound Sterling currency rates mentioned within this news item were as follows:
GBP EUR exchange rate was 1.109, GBP USD exchange rate was 1.2304, GBP AUD exchange rate was 1.608, GBP NZD exchange rate was 1.6895, and GBP CAD exchange rate was 1.6482.