Published: 2 Nov at 5 PM Tags: Euro, Dollar, Pound Sterling, America, UK, Eurozone, Australian Dollar, New Zealand Dollar, Canadian Dollar, Australia, New Zealand, USA, Canada, China, Germany, Italy, Russia,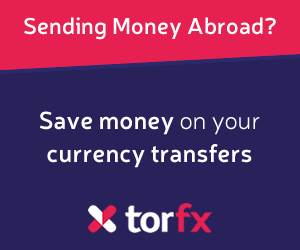 Pound Sterling
Surprising investors, the UK Manufacturing PMI defied expectations of a slight decrease to instead print at a significant gain. Rising from 51.8 to 55.5 the index appeared to indicate that the domestic manufacturing sector had experienced a particularly strong month of expansion in October, leading to a marked jump in demand for the Pound. Nevertheless, economists have expressed some scepticism as to whether this level of growth will be sustained throughout the rest of the quarter, discounting the possibility of a more imminent move on monetary policy from the Bank of England (BoE).
Euro
Single currency sentiment has seen some improvement on Monday, with the finalised Italian and German Manufacturing PMIs printing at a higher level than anticipated. Although sector expansion was not considered to be as strong as might have been hoped, continuing to suggest some weakness within the Eurozone, traders were reassured by comments from European Central Bank (ECB) policymaker Ewald Nowotny. Counteracting the more dovish tone of President Mario Draghi, Notwotny indicated that further monetary loosening measures were not necessarily wise at this juncture. Consequently the Euro was shored up against the majority of rivals.
US Dollar
There was disappointment for those hoping to clarify the odds of an imminent interest rate rise from the Fed today, as the ISM Manufacturing reading proved generally unsupportive either way. Production within the US slipped slightly on the month, from 50.2 to 50.1. While this was better than the expected figure of 50, pundits were not especially reassured by the very limited level of expansion this signalled. As this failed to settle bets on the probability of the Fed's next monetary policy move coming in December the outlook of the US Dollar remained relatively unchanged.
Australian Dollar
Although the Caixin Chinese Manufacturing PMI showed distinct improvement on the month this morning the resultant round of risk appetite was not ultimately long-lasting. Output within the world's second largest economy remained in contraction territory, continuing to fuel slowdown fears in spite of the more positive nature of the figure. As this followed up a less than stellar Australian Manufacturing PMI attitudes towards the 'Aussie' have been rather mixed on Monday.
New Zealand
Dollar
'Kiwi' (NZD) sentiment has been decidedly dovish, on the other hand, today as the commodity-correlated currency slumped across the board. Traders do not appear particularly confident ahead of tomorrow's GlobalDairyTrade auction, anticipating another decline in prices as the country's major industry remains in a fragile state.
Canadian Dollar
The prospects of the 'Loonie' have dimmed on Monday thanks to declining domestic manufacturing data and another slump in the value of oil.
China
's persistent slowness has weighed heavily on the commodity, not helped by the revelation that Russia's October oil production reached a multi-decade high of more than ten million barrels a day. With supply clearly remaining far above the current level of demand global benchmark Brent crude was declining in the region of $48.83.
As of Monday, 2nd November 2015, the Pound Sterling currency rates mentioned within this news item were as follows:
GBP EUR exchange rate was 1.4001, GBP USD exchange rate was 1.5422, GBP AUD exchange rate was 2.1546, GBP NZD exchange rate was 2.2827, GBP CAD exchange rate was 2.0194, GBP CNY exchange rate was 9.7733, and GBP RUB exchange rate was 98.2579.