Published: 2 Jul at 12 PM Tags: Euro, Dollar, Pound Sterling, America, UK, Eurozone, USA, Greece,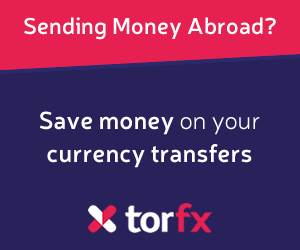 Pound Sterling (GBP)
The Pound Sterling edged higher versus most of its peers during Thursday's European session despite registering mixed results from domestic data publications. On the year, Nationwide House Prices came in at 3.3% in June; missing the median market forecast 4.5% increase. On the month, June's House Prices declined by -0.2% despite predictions of a 0.5% price hike. However, the UK Construction PMI came in at 58.1 in June; eclipsing the market consensus of a rise from 55.9 to 56.5.
David Noble, Group Chief Executive Officer at the Chartered Institute of Procurement & Supply, said; 'Construction was on a real high this month with the sharpest rise in overall activity since February as the sector made up for lost ground since the General Election.'
Euro (EUR)
Despite the issues in
Greece
far from abating, the shared currency advanced versus its rivals on Thursday. The appreciation is likely the result of news that the European Central Bank (ECB) opted to continue with Emergency Liquidity Assistance (ELA) for Greek banks, albeit capped until more is known about Greece's future as a member of the Eurozone.
One thing is for certain, however, that the Euro will see heightened volatility no matter the result of the austerity referendum on Sunday. If Greece votes no to austerity we will likely see another long drawn-out process of negotiations or even a forced Greek exit from the Eurozone. If Greek's vote yes to austerity there is likely to be a significant political shake up.
US Dollar (USD)
The US asset is holding relatively steady versus its rivals as traders await Change in Non-Farm Payrolls and Unemployment Rate reports. The 'Greenback' (USD) is holding a relative position of strength after recent ecostats printed positively. The improvement in consumer confidence and manufacturing could have a positive impact on the payrolls data due later during Thursday's European session.
Both publications hold significant weight in terms of their economic influence and potential to provoke market movement. Should the data print positively it will add considerable pressure on the Federal Open Market Committee (FOMC) to hike the cash rate as soon as September.
As of Thursday, 2nd July 2015, the Pound Sterling currency rates mentioned within this news item were as follows:
GBP EUR exchange rate was 1.4076, GBP USD exchange rate was 1.561,