Published: 2 Apr at 3 PM Tags: Euro, Dollar, Pound Sterling, America, UK, Eurozone, Cyprus, USA,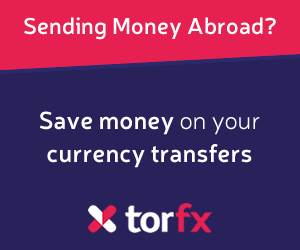 After gaining on the US Dollar for five days the Pound has lost ground against its American rival as manufacturing data for the UK failed to meet expectations.
Although economists had forecast that a gauge of UK manufacturing, compiled by Markit Economics and the Chartered Institute of Purchasing and Supply, would show that the sector contracted for a second month in March the actual result was slightly worse than anticipated.
Economists estimated that the gauge would rise from last month's level of 47.0 to 48.7, but it only increased to 48.3. While this might be an improvement from February, it is still below the 50 mark which separates growth from contraction.
Rob Dobson, a senior economist with Markit, issued the following statement with the result: 'March PMI data indicate that the UK manufacturing sector contracted again during the opening quarter of 2013, to remain a drag on the broader economy. These weak numbers may be sufficient to tip the balance and convince more members of the MPC to consider additional QE at their meeting next week. The onus is now on the far larger service sector to prevent the UK from slipping into a triple-dip recession. [...] Manufacturers are still feeling the impact of subdued demand in domestic and export markets, as consumers and businesses rein in spending and the Eurozone remains in what seems to be a perpetual cycle of crisis. Cost-caution is also leading to manufacturing job losses, destocking of inventories and a reluctance to invest, all of which will exert a drag on the broader economy in coming months.'
In response to the news one currency strategist commented: 'The manufacturing data has been poor, but expectations were poor as well. The Pound has rallied a little bit recently. This is the third time we've struggled to break above 1.5250 US Dollars in a meaningful way. Selling rallies in Pound/Dollar is a good idea.'
After the report was released the Pound slid against the US Dollar and Euro.
The currency was also adversely affected by a separate report revealing that mortgage approvals fell by more than expected in February, with lenders granting 2,534 less home loans than in January.
As Simon Peck, who works as a strategist for the Royal Bank of Scotland, notes: 'People are less than optimistic on the UK at the moment. There's also a policy meeting this week so the time is ripe for more speculation on potential further quantitative easing. What's going on in Cyprus is also helping safe-haven flows and the bid for gilts.'
Before the Bank of England's policy meeting on Thursday investors will be looking to UK construction PMI, due for release tomorrow. Economists are expecting the gauge to rise to 48.0 from 46.8, but another disappointing result could trigger additional Sterling declines.
As of Tuesday, 2nd April 2013, the Pound Sterling currency rates mentioned within this news item were as follows:
GBP EUR exchange rate was 1.1779, GBP USD exchange rate was 1.5106,