Published: 1 Oct at 3 PM Tags: Euro, Dollar, Pound Sterling, America, UK, Eurozone, Australian Dollar, New Zealand Dollar, Canadian Dollar, Australia, New Zealand, USA, Canada,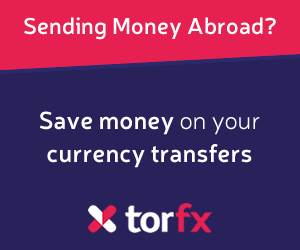 Pound Sterling (GBP)
After hoping for much of the week that UK-EU Brexit negotiations could end with a breakthrough or extension this week, fears of a no-deal outcome surged today. Investors were volatile on the Pound on speculation that negotiators still remained far from agreement.
Reaction to how the final round of negotiations unfolds is likely to dominate the Pound's movement for the remainder of the week. Indeed, it could prove to be some of this week's biggest news overall.
Euro (EUR)
A lack of major Eurozone developments has left the Euro reacting to rival movement in recent sessions. The shared currency advanced against the falling Pound and US Dollar today, as the day's Eurozone PMI had little notable impact on the Euro.
Eurozone inflation rate data is due for publication tomorrow. If is unlikely to be highly influential though, with the currency's movement remaining focused on rival strength and market sentiment.
US Dollar (USD)
Weaker market demand for safe havens left the US Dollar tumbling today. The US Dollar shed some of its recent gains amid speculation that US Congress could still rush through coronavirus fiscal stimulus, which made investors more willing to take risks again. The US Dollar was further weakened by US job market concerns.
While safe haven sentiment is likely to dominate the US Dollar's movement, US Non-Farm Payroll data due for publication tomorrow could also be influential to the US Dollar outlook.
Australian Dollar (AUD)
The Australian Dollar was once again among the stronger major currencies today. Investors bought the Australian Dollar as hopes for optimistic coronavirus and Brexit developments made investors more willing to take risks again.
If tomorrow's Australian retail sales report surprises investors, it could cause some late-week Australian Dollar movement. Shifts in risk-sentiment will remain influential for the Australian Dollar however.
New Zealand
Dollar (NZD)
The New Zealand Dollar strengthened alongside the Australian Dollar today, as investors became more willing to take risks again. The New Zealand Dollar is seeing more pressure than the 'Aussie' though, due to speculation of negative interest rates from the Reserve Bank of New Zealand (RBNZ).
New Zealand consumer confidence data will be published during tomorrow's Asian session. It is unlikely to be hugely influential and NZD will remain influenced by global risk sentiment.
Canadian Dollar (CAD)
The Canadian Dollar was unable to benefit from today's slightly higher risk-sentiment. As the Canadian Dollar is often correlated to US Dollar strength, the day's weak US data and overall poor US Dollar demand limited the Canadian Dollar's appeal.
No notable Canadian data is due now until next week. This could leave the Canadian Dollar to keep being driven by movement in rival currencies.
As of Thursday, 1st October 2020, the Pound Sterling currency rates mentioned within this news item were as follows:
GBP EUR exchange rate was 1.0974, GBP USD exchange rate was 1.2888, GBP AUD exchange rate was 1.7939, GBP NZD exchange rate was 1.9381, and GBP CAD exchange rate was 1.7122.