Published: 1 Sep at 2 PM Tags: Euro, Dollar, Pound Sterling, America, UK, Eurozone, Australian Dollar, New Zealand Dollar, Canadian Dollar, Australia, New Zealand, USA, Canada, China,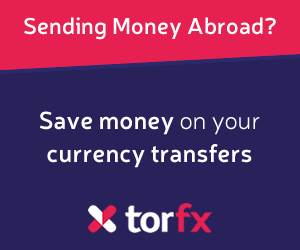 Pound Sterling (GBP)
The Pound soared across the board on Thursday morning, following the publication of Markit's August UK Manufacturing PMI. The figure indicated that UK sentiment was quickly recovering from the shock of the Brexit vote after July's more dire-than-expected ecostats.
Even though earlier August data had indicated something of a rebound for the UK's economy in August after July's downtick, markets had nonetheless predicted that Manufacturing would continue contracting in August. Projections for the figure envisaged a slight improvement from 48.3 to 49, but the report instead printed surprising growth of 53.3.
This not only encouraged investors to believe that Britain's economy was already bouncing back from July's downtick, but also that the Bank of England (BoE) may not need to introduce further UK stimulus measures yet. As a result, Sterling surged, hitting levels not seen since the beginning of August against many major currencies.
US Dollar (USD)
The US Dollar saw mixed movement on Thursday morning, but was largely able to hold its ground against major rivals ahead of Friday's key session.
The Pound to US Dollar exchange rate was able to surge however, recovering most of its weekly losses and starting September off near August's best GBP/USD levels. The 'Greenback' was also weakened by Wednesday's underwhelming US data, which allowed the Pound to more easily advance.
US data published on Wednesday included ADP's August employment change report, which came in at an optimistic 177k. However, while solid job data cheered investors, the US Dollar was held back by disappointing home sales figures from July and surprisingly slow growth in Chicago's manufacturing PMI.
Global markets will be looking ahead to Friday's US Non-Farm Payroll report as the next big dataset on economic calendars. The job market impressed economists in June and July, but much of the cheer surrounding the US Dollar could vanish if August's report disappoints.
Euro (EUR)
Sterling was able to easily surge against the Euro on Thursday, with GBP/EUR reaching a high not seen since the first week of August thanks to Britain's bumper August Manufacturing figures.
The Euro's weakness is part of why the Pound was able to advance so easily, as Wednesday and Thursday's Eurozone stats inspired concern that the Eurozone's economy was not recovering on track as hoped.
Following Wednesday's estimate that Eurozone inflation was on track to hit 0.2% in August, letting down previous forecasts of 0.3% inflation, speculation of further European Central Bank (ECB) stimulus has been rekindled, with most economists agreeing that at the very least the door for further measures will be left open. Thursday's session worsened demand for the Euro, as final Eurozone Manufacturing PMI for August came in at 51.7, failing to meet preliminary scores of 51.8.
Australian Dollar (AUD)
After struggling for most of the week due to a plummet in sentiment for risk-correlated investments, the Australian Dollar finally experienced some reprieve on Thursday as mixed US data saw some investors buying up higher yielding risky currencies like the 'Aussie'.
Hopes that iron ore,
Australia
's most lucrative commodity, would remain sturdy rather than falling much further also boosted the Australian Dollar on Thursday. This was encouraged by news that
China
's manufacturing PMIs had unexpectedly printed growth in August. As China is one of Australia's biggest trade partners, and a primary buyer of Australian iron ore, this strong manufacturing print boosted 'Aussie' appeal.
Regardless, the Pound to Australian Dollar was able to make a solid advance during Thursday's European session thanks to Britain's latest Manufacturing PMis.
New Zealand
Dollar (NZD)
The New Zealand Dollar fared similarly to the Australian Dollar against the Pound. While the 'Kiwi' Dollar was one of the most appealing major currencies amid US data concerns, Britain's better-than-expected August manufacturing data left the Pound to New Zealand Dollar exchange rate much higher on Thursday.
The 'Kiwi' performed strongly against other majors throughout the day, largely thanks to the week's New Zealand data indicating that New Zealand's economy was growing at a steady pace. This means lower Reserve Bank of New Zealand (RBNZ) rate cut bets, and more demand for the high-yielding 'Kiwi'.
Canadian Dollar (CAD)
The Canadian Dollar struggled to hold its ground against most currencies on Thursday, allowing the Pound to easily surge against it thanks to Britain's August Manufacturing scores.
Quickly losing even more of its August gains, the Canadian Dollar was left weak thanks to yet more unimpressive oil news. While Wednesday's Canadian data was generally decent, with Canadian growth better in June than expected, oil prices were undermined by a far higher US oil stockpile than expected.
As oil is
Canada
's primary commodity export, a drop in oil prices as well as low sentiment towards commodity-correlated currencies this week as left the 'Loonie' Dollar weaker.
As of Thursday, 1st September 2016, the Pound Sterling currency rates mentioned within this news item were as follows:
GBP EUR exchange rate was 1.1855, GBP USD exchange rate was 1.3272, GBP AUD exchange rate was 1.7571, GBP NZD exchange rate was 1.822, GBP CAD exchange rate was 1.7386, and GBP CNY exchange rate was 8.855.