Published: 1 Aug at 4 PM Tags: Euro, Dollar, Pound Sterling, America, UK, Eurozone, USA, India,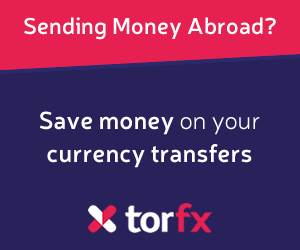 In a full-on news day the fortunes of the Euro and Pound have reversed, with the Euro falling from its four and a half month high against its British counterpart and Sterling broadly strengthening.
The Euro also fell from a six-week high against the US Dollar as the European Central Bank maintained rates at their current record lows, and ECB President Mario Draghi once again asserted that exchange rates will be held lower for an extended time frame.
In today's press conference Draghi stated: 'The risks surrounding the economic outlook for the Eurozone continue to be on the downside. Looking ahead, our monetary policy stance will remain accommodative for as long as necessary.'
Meanwhile, the Pound advanced on its rivals as the Bank of England left policy unaltered and an index of UK manufacturing climbed by more than expected in July.
Sterling rallied to 86.92 pence per Euro and edged up to 1.5228 against the US Dollar.
In response to the British currency's movement, strategist Peter Frank observed: 'Sterling has rallied, with flows coming out of the Euro. The rise in manufacturing PMI doesn't really make a big difference to the Bank of England. Carney wants to iron out the deficiencies in the UK economy and that's going to come through in the inflation report.'
In other currency news, the Rupee recouped some of its recent losses as the Reserve Bank of
India
restricted currency hedge rules for foreigners. In the central bank's latest attempt to support the currency the RBI has introduced the ruling that Indian banks executing currency trades on behalf of overseas funds will need to verify specially drawn up mandates.
Yesterday the Rupee was within touching distance of a record low against the US Dollar.
Following the RBI's decision industry expert Manik Narain remarked: 'The RBI is looking to restrict speculative trading by demanding proof that investors are only hedging an underlying asset. In the very short term, the ruling will flush out short-rupee positions.'
Tomorrow the currency market can expect to experience significant volatility as US employment figures are published. Economists are expecting the report to show that the US jobless rate declined to 7.5 per cent.
As of Thursday, 1st August 2013, the Pound Sterling currency rates mentioned within this news item were as follows:
GBP EUR exchange rate was 1.1442, GBP USD exchange rate was 1.5118, and GBP INR exchange rate was 91.8111.