Published: 1 Jul at 11 AM Tags: Euro, Dollar, Pound Sterling, America, UK, Eurozone, USA, Greece,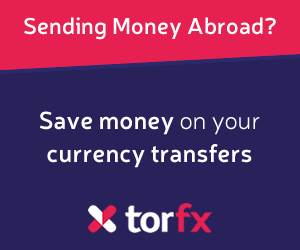 Pound (GBP)
The British Pound softened versus most of its currency rivals on Wednesday thanks to disappointing manufacturing output. June's seasonally-adjusted Manufacturing PMI was forecast to rise from 51.9 to 52.5, but the actual result dropped to 51.4. David Noble, Group Chief Executive Officer at the Chartered Institute of Procurement & Supply said; 'Suppliers continued to struggle a little more, stymied by the double pressures of capacity shortages along with access to key raw materials which were in shorter supply. Longer delivery times were registered for the 25th successive month.'
After the UK Financial Stability Report was published, however, the Pound recovered some of its losses. Whilst Bank of England (BoE) Mark Carney warned that a deepening of the Greek crisis could prompt a 'broader reassessment of risk in financial markets,' he was comparatively upbeat about the UK's resilience against the fallout from a Grexit. 'The
United Kingdom
is relatively well insulated from the direct consequences of events in
Greece
,' Carney said.
Euro (EUR)
After Greece became the first developed nation to unintentionally defer on a payment to the International Monetary Fund (IMF) the single currency declined versus most of its peers. Greek Prime Minister Alexis Tsipras is attempting to secure a third bailout program from European bailout funds. His proposal will be discussed later this evening in a teleconference call between Euro-area officials. Many feel, however, that the Eurogroup will not be prepared to give aid to the Hellenic nation ahead of the austerity referendum result. Even if the Greeks vote 'yes' to austerity, it doesn't guarantee Athens will secure bailout funds given that the second bailout period has now expired.
European data produced relatively satisfactory results, but the ongoing geopolitical struggle in Europe is dominating trader focus.
US Dollar (USD)
The US asset edged higher versus its currency competitors thanks to increased demand for safe-haven assets amid turmoil in Greece. The appreciation has been somewhat sluggish, however, as Tuesday's mixed ecostats weighed on bets as to the timing of a Federal Reserve interest rate increase.
There will be several influential domestic data publication for the US asset on Wednesday afternoon. Of particular significance will be the ISM Manufacturing report for June. Given that so many economies have shown a slowdown in manufacturing, it will be interesting to see if the US data meets with the median market forecast rise from 52.8 to 53.2.
As of Wednesday, 1st July 2015, the Pound Sterling currency rates mentioned within this news item were as follows:
GBP EUR exchange rate was 1.4133, GBP USD exchange rate was 1.5609,