Published: 1 Apr at 5 PM Tags: Euro, Dollar, Pound Sterling, America, UK, Eurozone, Australian Dollar, New Zealand Dollar, Canadian Dollar, Australia, New Zealand, USA, Canada, China, Germany, South Africa,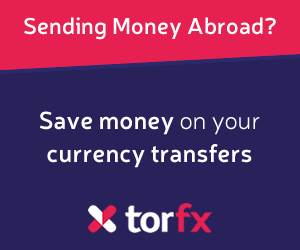 Pound Sterling (GBP)
The Pound (GBP) gained against many of its competitors today as hopes rose ahead of tonight's important parliamentary 'indicative votes' in which MPs will expected to come to a consensus on alternative options to Prime Minister Theresa May's Brexit deal, following its previous rejections.
Hopes are riding high that Labour MPs will back an amendment on the common market, which would likely see a successful deal forged between the UK and the EU.
With this amendment being the most favourable in tonight's odds, market confidence in Sterling has returned.
US Dollar (USD)
The US Dollar (USD) was hit by a raft of disappointing economic data today, with the US retail sales figures for February falling to -0.2%, while the US Markit Manufacturing PMI figure eased, drawing closer to contraction at 52.4.
These losses were muted somewhat by the encouraging US ISM Manufacturing PMI figures for March, which came in above expectation at 55.3.
Euro (EUR)
The Euro (EUR) weakened against Sterling today following the publication of the German Markit Manufacturing PMI figures which sunk further into contraction at 44.1. These figures were worse than the 'flash' prediction, and has weighed on confidence in the Eurozone's economy today.
These were followed by the release of the Eurozone's CPI figures for March, which came in worse-than-expected, however, these were overshadowed by political developments with the UK's Brexit remaining in the spotlight.
Australian Dollar (AUD)
The Australian Dollar (AUD) benefited from an improvement in the Chinese Caixin Manufacturing PMI figure for March today, which emerged out of contraction at 50.8. And with
China
being
Australia
's closest trading partner, this has buoyed confidence in the Australian economy.
This was followed by encouraging Australian HIA New Home Sales figures for February, which increased at 1.0%.
The New Zealand Dollar (NZD) has remained sensitive to trade tensions between the US and China today, as officials have warned that they could once again ignite over the Taiwain Strait.
Susan Thornton, a former US Diplomat for East Asian affairs, commented:
'Hardliners in the US are taking their political grandstanding on Taiwan to new heights. I expect there will be continuing defence sales but the legislation is dangerous and Trump has no understanding of this issue.'
With the New Zealand economy so reliant on China, any signs of trade tensions reignighting weighs heavily on market confidence in the 'Kiwi'.
Many NZD traders will, however, be awaiting the publication of the NZIER Business Confidence figures for the first-quarter today.
Canadian Dollar (CAD)
The Canadian Dollar (CAD) weakened following the printing of the Canadian Markit Manufacturing PMI figures for March today, which drew closer to contraction at 50.5.
Christian Buhagiar, President at CEO at SCMA, commented:
'The latest survey provides a clear signal that the recent global manufacturing slowdown has impacted on Canadian goods producers, with export sales falling to the greatest extent for just over four years in March.'
As of Monday, 1st April 2019, the Pound Sterling currency rates mentioned within this news item were as follows:
GBP EUR exchange rate was 1.1671, GBP USD exchange rate was 1.3077, GBP AUD exchange rate was 1.8396, GBP NZD exchange rate was 1.9264, GBP CAD exchange rate was 1.7408, GBP CNY exchange rate was 8.7764, and GBP ZAR exchange rate was 18.5465.