Published: 28 Mar at 3 PM Tags: Euro, Pound Sterling, America, UK, Eurozone, Cyprus, USA, Italy,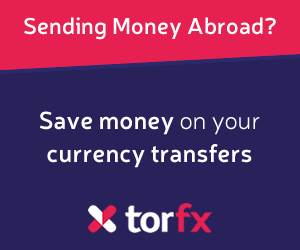 Sterling was able to rise against the Euro as markets braced themselves for the reopening of banks in Cyprus.
On March the 16th the EU presented Cyprus with a controversial proposal demanding the enforcement of losses on all depositors in exchange for a much needed bailout. Although this initial proposal was ultimately rejected, in the almost two weeks since then, the people of the troubled island nation have been living on limited funds and fearing for the safety of their deposits.
Concerns that the banks could experience a run on when they reopened led to officials imposing a withdrawal limit on accounts. Although the populace will have access to more of their funds than previously, the 300 Euro daily limit is still causing anger in some quarters. Others are simply stating that it's an essential precautionary measure.
With industry experts fearing that the situation in Cyprus could cause the Eurozone's economic downturn to worsen, investors turned to the relative safety of the Pound. News that
Italy
has so far proved unable to fashion a working government also weighed on the Euro.
This morning Sterling was additionally supported by the news that UK services rose 0.3 per cent from December. In December, services (which make up nearly three quarters of the total economy) declined by 0.4 per cent.
Although Sterling has since dipped, moving away from the low of 84.16 pence achieved earlier today, the GBP/EUR paring is still significantly stronger than before the turmoil in Cyprus began.
As foreign-exchange strategist Shant Movsesian comments: 'It's very much a flight to safety. The UK is a safe haven for many. The bad news is already out there in the UK but clearly the cracks that are there in Europe are still to be seen.'
The Pound was able to rise in spite of a report released yesterday which confirmed that the UK economy contracted in the final three months of last year, upping the odds of Britain entering an unprecedented triple-dip recession.
As of Thursday, 28th March 2013, the Pound Sterling currency rates mentioned within this news item were as follows:
GBP EUR exchange rate was 1.1859, and GBP USD exchange rate was 1.5197.