Published: 13 Sep at 5 PM Tags: Pound Sterling, America, UK, USA,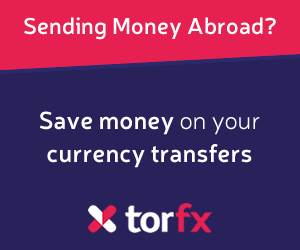 At the close of an upbeat week for the UK, the Pound is trading close to a seven-month high against its US counterpart.
Sterling broadly strengthened over the course of the week as Mark Carney, Governor of the Bank of England, asserted that BoE stimulus is helping to boost the UK economy. Domestic employment data also significantly exceeded expectations, with unemployment declining to 7.7 per cent.
As industry expert Arne Rasmussen observed; 'The Pound has room to outperform in the near term because of positive surprises in economic data. The market appears to be more optimistic about the economic outlook than the Bank of England.'
However, Rasmussen did add; 'We think the Bank of England will prove right in the end and the Pound appreciation will lose some steam.'
While encouraging signs of economic recovery have been supporting Sterling over the past few days the 'Greenback' has been knocked by less-than-spectacular data releases for the US.
With US employment, confidence and retail sales figures all failing to meet expectations the odds of the Federal Reserve tapering stimulus have fallen, and some economists are predicting that even if the Fed opts to trim easing by $10 billion its stance will remain dovish as the US economy hits a few roadblocks on the way to recovery.
The Pound is likely to retain recent gains over the weekend as today's better-than forecast UK construction report adds to the upbeat picture of third quarter growth which has formed over the past two weeks.
A report issued by the Office for National Statistics showed that UK construction climbed by 2.2 per cent in July month-on-month, beating the gain of 2.1 per cent expected.
Year-on-year construction climbed 2.0 per cent in July.
UK data to watch out for next week includes the nation's producer and consumer price index, retail sales figures and minutes from the Bank of England's latest policy meeting.
Of course the Federal Open Market Committee meeting on Wednesday is also likely to inspire currency market volatility.
As of Friday, 13th September 2013, the Pound Sterling currency rates mentioned within this news item were as follows:
and GBP USD exchange rate was 1.5876.